Year 5 online learning
We are very sad that we won't get to see most of you back at school this half term but we must all do that we can to help our brilliant NHS and work as a community to defeat this horrid pandemic. We hope to provide you with some exciting and intriguing lessons and activities to keep you busy whilst you learn from home.
We will provide daily English, Spellings and Maths tasks as well as two weekly wider curriculum activities. We would also like you to log onto your Read Theory and TTRS accounts as much as possible.
Please upload any work that you would like to share onto our Seesaw platform or alternatively, email your class teacher directly. The Year 5 team would love to see how you are getting on.
The children have received their account information and passwords to enable them access to all the relevant platforms. If you have any questions about the online learning that has been set such as accessing paper copies, support with the content or anything else, please do not hesitate to contact your class teacher.
h.sullivan@emsworth.hants.sch.uk
l.newton@emsworth.hants.sch.uk
We advise that you create a realistic and manageable daily timetable in order to help create structure and an effective learning environment. We are more than happy to help you devise a suitable timetable so please get in touch.
______________________
Week Commencing 11/01/21
It's important that you keep your bodies moving and get your heart rate up on a daily basis. Below are some links to YouTube videos.
Alternatively we would love to see what exercise/games you could come up with!
--------------------------------------------------------
Wider Curriculum = Geography
We have included another task for you this week as a few of you are speeding through the set tasks. We would like you to have a look at the activity pack below. These ideas can be on-going and/or you can come back to them at any stage:
Georgaphy - The Great Indoors & Outdoors
--------------------------------------------------------
Wider Curriculum = Religious Education
Forgiveness is an incredibly important concept and can also be rather confusing - why do we forgive some actions easily? Why are other actions more difficult to forgive? Is forgiveness a sign of weakness or a sign of strength?
Please work through the below PowerPoint - perhaps you discuss some of these issues with the people you live with?
--------------------------------------------------------
Wider Curriculum = Art
Our topic this half-term is the CIRCUS! We would like for you to have a look at the incredible paintings by Henri de Toulouse Lautrec. Even though his career spanned less than 20 years, he created over 737 canvases, 275 watercolours, 363 prints and posters, and 5,084 drawings! One of his most famous pieces of work was this image of the circus:
What is distinctive about his style of work? Does it remind you of any other artwork (drawings, paintings, illustrations etc.) that you have seen before?

This week we would like for you to have a go at re-creating one of Toulouse-Lautrec's paintings or drawings. You could use colouring pencils, crayons, pastels, paint... Please pay particular attention to the fine and detailed pencil work - the lines on the clown's clothing, the hair on the horse etc.
Henri de Toulouse-Lautrec - The Circus
--------------------------------------------------------
Guided Reading
We would like you to log onto your Read Theory account as often as possible and complete the comprehension and inference activities. Please ask your class teacher if you require log in details.
Pobble 365 is a tool that we use regularly in school. Please have a go at the PDF below (this may take 2-3 days to complete).
--------------------------------------------------------
Spellings
Please see below each group's Spellings for this half term. All the children are aware of whose group they are in however if you require confirmation please email your class teacher.
We have also included the activity or task for each day.
Miss Sullivan / Mrs Newton's Spelling Group
Mrs Gosling / Ms Hodge's Spelling Group
Ms McKeown's Spelling Group --------------------------------------------------------
Handwriting
We have attached some cursive handwriting pages below as well as the lined paper that you are used to practising on (letters sit on second straight blue line, ascenders to above red, descenders to below red). Those of you that joined Miss Strudwick's handwriting group I would like you to pay particular attention to the first sheet please - I know the words are simple but the focus is on those trickier joins. If you have a pen license you may want to try your hand at some calligraphy! Why not recreate our classroom handwriting sessions? Turn the lights down, pop our playlist on, make sure your pencil has been sharpened and that you are sat with both feet facing forwards, your chair is nice and close and both arms are on the table.
Monday 11th January 2021
English
Our text for the next couple of week is 'Leon and the Place Between' by Angela McAllister. We don't want to give too much away at the beginning so your task today is to simply read the short blurb from the back of the book and answer the following questions in full sentences:
1. a - Where do you think the story is heading based on what you know?
b - What makes you think this?
2. What genre do you think this story is going to be?
Use the words in the blurb to give your point, evidence and explanation.
Maths
Despite a few bumps along on the way we were very impressed with your understanding and perseverance with multiplication last week. We are going to spend a little more time this week focusing on 2-digit X 2-digit numbers.
Please work through the PDF document below and then have a go at the worksheet (I initially thought that the answers were provided but you will see that the first step is to add the multiplication answers and then more steps are added).
We are happy for you to decide which sheet you would like to start on.
Monday (Lesson 6) Teaching Slides
If you would like to stick to practising the method then please watch the video and then have a go at completing the worksheet.
Monday - Extra MultiplicationIf you fancy a bit of a challenge this morning, have a go at these NRich Problem Solving Activities:
Tuesday 12th January 2021
English
Please watch the video of 'Leon and the Place Between' up to 04.38 or if you have the book please read '... The curtains opened...'
We would now like you to have a look at the attached activity worksheets. You may need to quickly remind yourself about the various word groups - adjectives, verbs, nouns and adverbs. Please have a look at each of the PDFs below and choose the one that fits your understanding best, remember to give yourself a little challenge!
Leon and the Place Between - Mild...
Leon and the Place Between - Medium...
Leon and the Place Between - Spicy!
Maths
Today we are going to start looking at multiplying a 3-digit number by a 2-digit number. Once you have mastered this skill and understand the method you will be able to multiplying any digit number by another digit number.
Tuesday (Lesson 7) Teaching Slides
In the mood for a challenge? Can you solve these word problems? You'll need to extract the multiplication number sentence first.
Tuesday - Word Problems Answers
Wednesday 13th January 2021
English
Continue watching the video of 'Leon and the Place in Between' until 06.48, or if you are reading the book then until ''Leon fell down, down, down until he tumbled onto a carpet...'
1. Where is Leon?
2. Who is the boy?
Can you write 5-6 of your own questions that you would like to ask the boy? Ensure you punctuate your questions correctly - what should they end in? Can you vary the question word that you use?

Maths
You may have guessed already what today's next step is going to be... That's right, 4-digit numbers multiplied by 2-digit numbers:
Wednesday (Lesson 8) Teaching Slides
Wednesday (Lesson 8) Worksheets
Thursday 14th January 2021
English
We would like you to watch or read the whole of the story, please use the link for the YouTube video above, and then have a go at answering these comprehension questions - again please choose the first, second or third set of questions that you feel best suit your understanding.
We would then like you to write a short summary of Leon and the Place Between. A summary is a shortened version that refers to the key events, characters and message of a story.
Leon and the Place Between - Comprehension Questions
Maths
Today we are going to be looking at applying 4-digit multiplied by 2-digit numbers in a word problem - some of these may have more than one step so please ensure you read the question carefully.
If you feel you have not yet mastered this multiplication then please watch this video and attempt the questions alongside the Maths teacher. Please feel free to email me if this still proving a little tricky. Mrs Newton and I will make sure we recap multiplication when we return to school.
Thursday (Lesson 9) Teaching Slides
Friday 15th January 2021
English
Using the Henri de Toulouse-Lautrec's style of art work, can you create a poster inviting customers to a magic show OR a circus. What might they say? When will it be? How much are tickets? Why is this magic show/circus better than all the rest? Don't forget to use persuasive language – think back to our advertisements for the One and Only Ivan.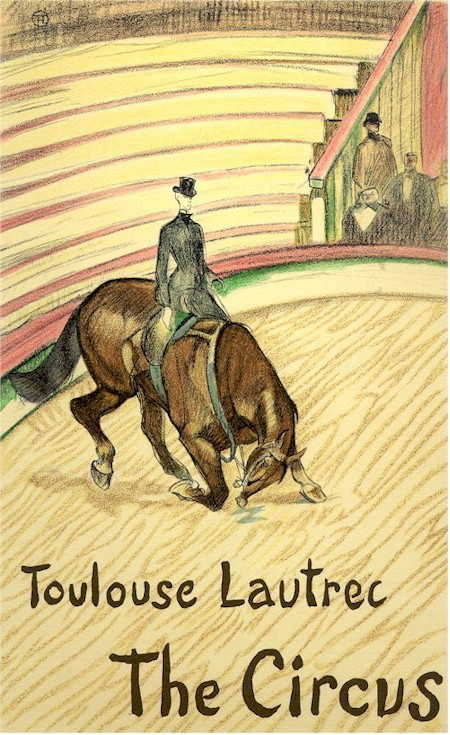 Maths
Today you are free to spend some time building your times table knowledge on TTRS - perhaps pick 1 or 2 times tables that you would like to master by the end of next week.
We have also set a multiplication task on MyMaths, please have a go at this and also complete any outstanding tasks.
Please click on the icons below for links to the various platforms that we will be using.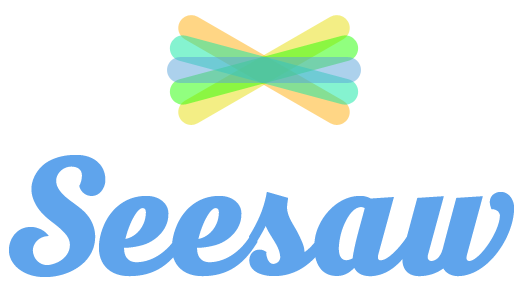 Should you require any additional activities or worksheets, please click on the links to websites below: